05 Dec

Julekha's Story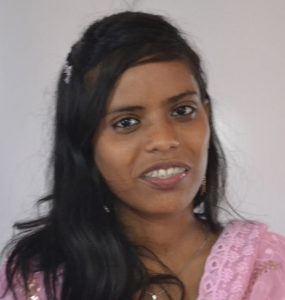 Name: Julekha
Year of birth: 2003
Sex: Female
Father's occupation: Security Guard
Mother's occupation: Maid
Siblings: 7
Pursuing Fashion Designing from "South Delhi Polytechnic for Women"
"Education" empowers, enables and ultimately transform lives. These words come true when we look at the journey of "Julekha" who is now doing diploma in fashion designing from South Delhi Polytechnic for Women in Delhi.
When Julekha first started visiting Prayas center in 2007, she always wore a very unhappy look. She was always angry, moody and an unhygienic child. However, her journey with Prayas has made her one of the most transformed child at Prayas.
In her own words "When the very first time Prayas Sirji & Didis took five of us for an entrance exam in one of the reputed school of Noida, we cried out of our nervousness and fear as were not exposed to world outside of our jhuggi. We were taught, financially supported with school fees, school transportation and allowed to bloom while performing on Independence Day and Republic Day events. Didi/Sirji took care of me like their own daughter and that changed my life. Now when I commute daily in a DTC bus from Noida to South Delhi and study with students from well off families, I don't consider myself inferior to anyone."
Julekha not only excelled in her academics but also in her behavioral challenges. She has significantly grown in confidence & she smiles quite often now. She aspires to move her family out of jhuggi and live a more respectable and healthy life. She dares to dream a great life in future where her education becomes her most important strength. A family with huge financial, social and health related challenges, "Julekha" is a big hope for her family and many others. She carries this burden of expectations with smile now!