05 Dec

Subi's Story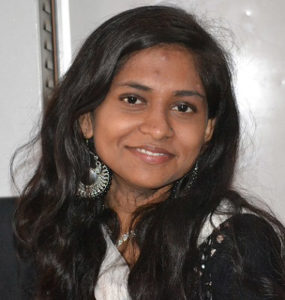 Name: Subi
Year of birth: 2002
Sex: Female
Father's occupation: Painter
Mother's occupation: Home-maker
Siblings: 3 sisters
Working as an accountant and pursuing her graduation
If you want this world to sustain, plant a sapling and if you want the society to sustain, educate a child. Subi is the perfect example of a child who makes everyone at Prayas believe that education of one child can not only transform one life but also a family and even future generations.
Subi joined Prayas from the days of Prayas' inception. Being from a family of 8 people living in 8×8 Square feet room inside an unhygienic Jhuggi colony of Noida, her family was hardly able to earn two meals a day and this little Subi had the desire of doing something big in her life. She is one of the first child who received non-formal education in the form of evening classes through Prayas Volunteers who used to teach at Prayas after their office hours. She also belongs to the first batch of children who got admissions into mainstream school alongside this non-formal education.
While Subi was appearing for her 10th board exam she recognized the value of mainstream education. She happily shared her experience with a few of volunteers citing "Sir ji, during the board exams, many kids dressed in different uniforms from different schools of Noida, came with their parents in cars. I reach my board exam center with my bicycle which was provided by Prayas. In that moment, I felt so empowered and confident. I felt so thankful to Prayas & all the Sirs and Didis of Prayas for helping me have this platform".
Subi has completed her school education in 2017 and doing her bachelors in commerce now. Subi is also working as an account assistant with one of the most renowned schools of Noida and supporting her family financially too. She also ensures that her younger sisters are focused on their education since it is the only thing that can transform their lives.